E27 Pflanzenlampe "cultura" mit dem SAGA Lampenschirm im Vorteilspaket
Regular price

€94,98

Sale price

€85,48
Garantiebedingungen

Warranty packages by Venso

The quality of our luminaires and accessories products is constantly being improved. An ever higher quality standard is implemented on LED boards, housings, drivers and other components. Nevertheless, it can always happen that a product is not properly processed, for example, and the damage only comes to light years after the installation of the luminaire. Or the LED board gives up the ghost earlier than expected. With a one-time payment you secure your product comprehensively. In the following we inform you in detail about our warranty packages.

The warranty packages for customers of venso-ecosolutions.de

With our warranty packages you secure your product optimally!

- We pay all shipping costs

- The warranty is also valid for fixed LED boards

- In case of warranty you have a personal contact person until the warranty case is closed

- You pay only once for the warranty

- If the article is no longer available when the warranty is claimed, you will receive a full refund of the article price or a full-value repair

- In the event of a warranty claim, the following options are available at our discretion: repair, replacement, refund

- You will receive a warranty certificate from us

- The legal warranty remains unaffected

The conclusion of the warranty package is very simple

The warranty packages are offered with selected products. There you can activate the warranty packages via the selection button "Add to cart". Here you will also see the amount. If you put the article into the shopping cart, the warranty will be displayed in the shopping cart. Depending on the product you have different warranty periods to choose from. For example, our warranty package for 2 years or for 4 years.

Please note our warranty policy, which you can find here:

Please link here our "Garantiebedinungen" / "Warranty Conditions".

Do you have any questions about our warranty packages?

Hotline +49 (0) 6061 969 25 55

Monday - Friday 08.00 - 16.00 Uhr

The difference between our warranty package and legal Claims

The legal Claims states that a product is free of material defects and defects of title when it is handed over from the seller to the buyer.

Our warranty package, on the other hand, is a promise of durability over a certain period of time, so to speak.

Legal Claims

- Is regulated by law

- It states that a product must be free of defects in title and quality when it is handed over to the buyer.

- Defective goods can be claimed for up to 24 months

- Within the first twelve months, the burden of proof is reversed. It is presumed that the damage was already present when the product was handed over to the buyer. In case of doubt, the dealer must prove that this is not the case. From the 13th month, the customer must then prove that the product was already defective when it was handed over. Both are difficult to implement in practice.

Our warranty package

- Is a voluntary service of the dealer or manufacturer.

- A certain durability of the article is guaranteed

- The duration of the guarantee can be determined by the supplier himself

- There is no reversal of the burden of proof, the respective guarantee statement of the guarantor applies

By using our warranty package the legal claims of the buyer do not change! These remain unaffected.

FAQ´s

How can I purchase the warranty packages from Venso?

- Select the checkbox with your desired warranty period for the corresponding item. The warranty will then be displayed in your shopping cart. The price of the warranty package you selected will be automatically added to the item price.

How much do the warranty packages cost?

- Our warranty packages are calculated on an item-by-item basis. For items with warranty service offered, the price will be displayed accordingly. The amount is due only once.

Who can take out the warranty?

- Our warranty packages are aimed exclusively at consumers. Companies or members of our dealer program are excluded from the warranty.

A consumer is defined by law as follows:

German Civil Code (BGB)

A consumer is any natural person who enters into a legal transaction for purposes that are predominantly not related to his or her commercial or independent professional activity.

I accidentally booked the warranty!

- As with almost all purchases on the Internet, you have a right of withdrawal here. From the conclusion of the contract, you can cancel the warranty package within 14 days. We will then refund the warranty amount.

Is the warranty extended if the product has been repaired again?

- No. The warranty begins with the receipt of the goods and is valid for the period you have previously selected. A warranty claim, repair, replacement or otherwise does not affect the duration of the warranty.

My product is broken! What do I have to do now?

- Please send us an e-mail to: info@venso-ecosolutions.de.

Please send us your warranty confirmation that you received from us when you purchased your warranty and describe the damage in detail. For clarification, please also send us - if possible - picture material. We will then contact you shortly. Your personal contact will then accompany you until the warranty case is closed.

I have a warranty claim and would like to have the purchase price refunded!

- In a warranty case, we first check whether a repair is possible. If not, we exchange the article completely. If the item is no longer available, we will refund the full purchase price. An immediate refund of the purchase price is not possible.

What do I have to pay in case of warranty?

- Nothing! We will send you a return label so that you do not have to pay shipping costs. We also pay the shipping for items we send you under warranty.

Can I have the warranty period start later?

- No, this is not possible. The warranty period always starts on the day you receive the goods.

What is a warranty case?

- The warranty covers material defects, manufacturing defects and failures of electronic components. This also includes permanently installed LED boards.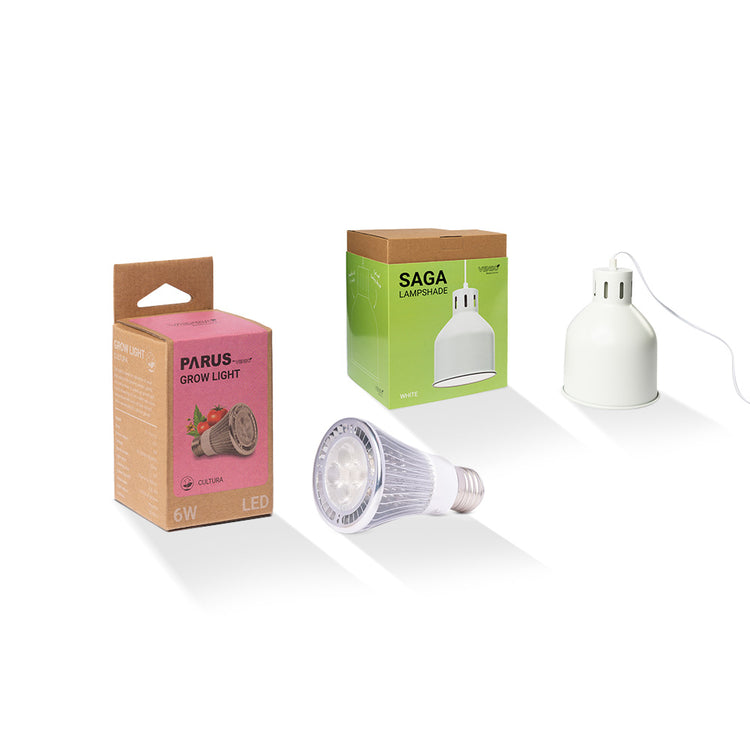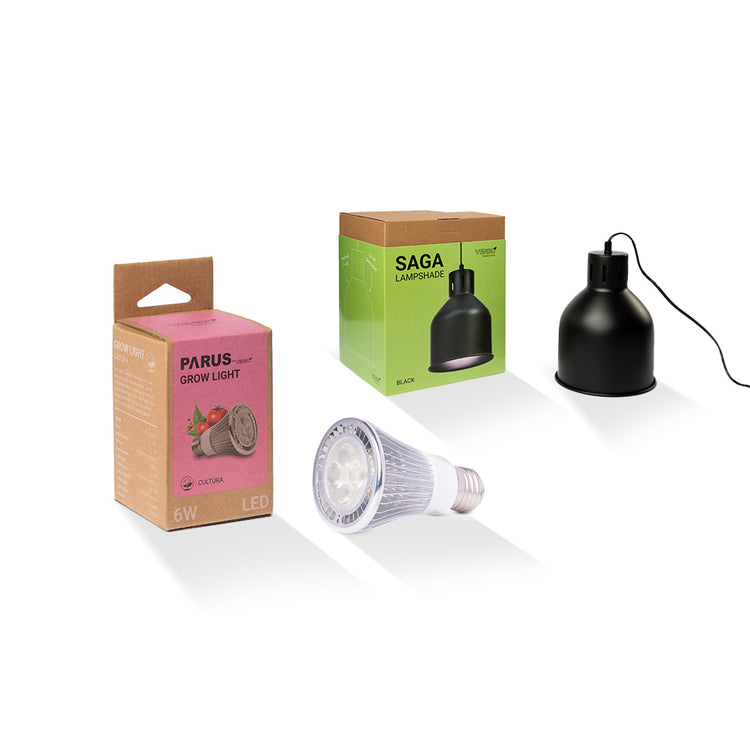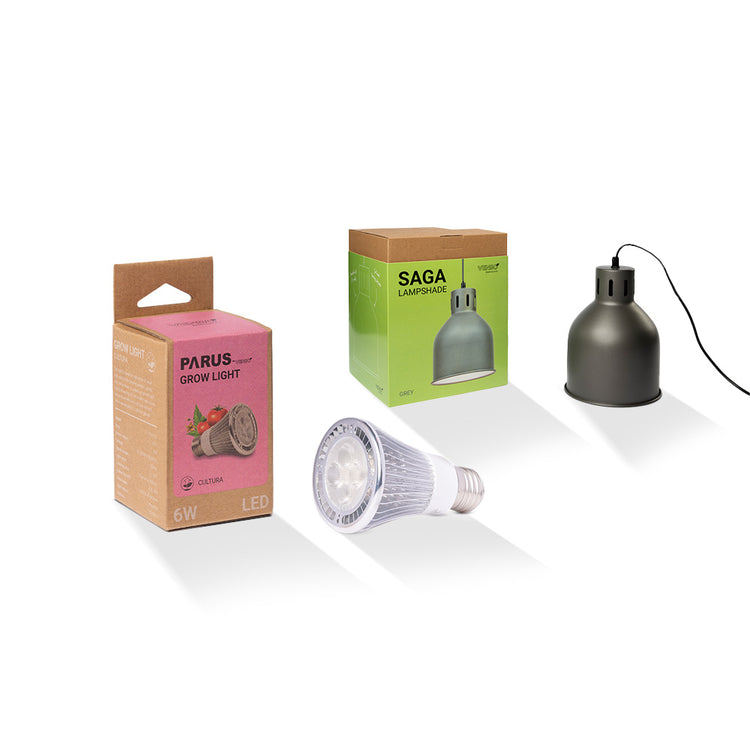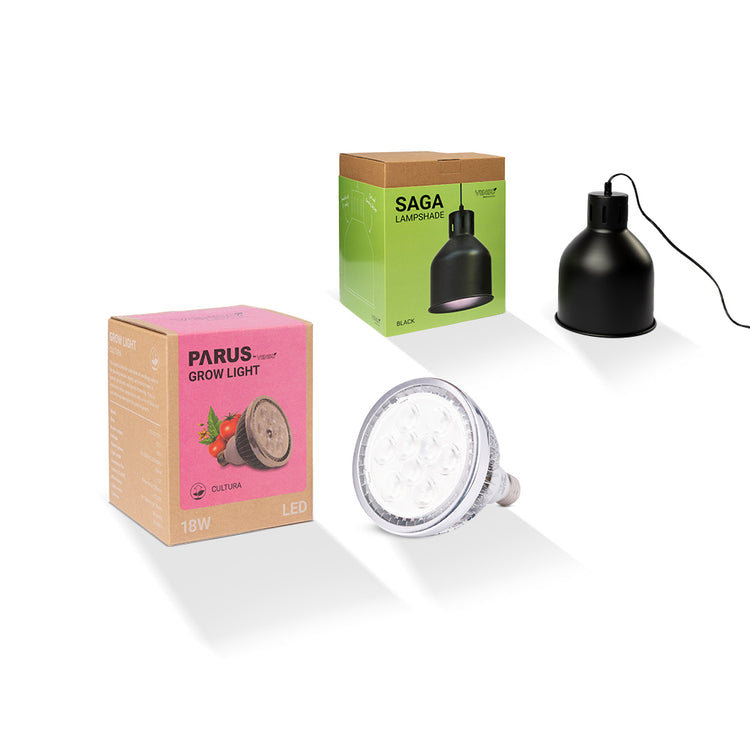 1. Verpackung

2. Lieferung

3. Garantie
"Alle unsere Produkte sind sorgfältig und bruchsicher verpackt. Wir achten darauf, möglichst wenig in Plastik zu verpacken und nutzen ] es nur dort, wo es unbedingt nötig ist, bspw. um unsere Linsen vor Kratzern zu schützen. Auch bei der Versandverpackung achten wir auf nachhaltige Verpackungsmaterialien ohne Zusätze von Kunststoff."
"Wir versenden unsere Pakete im eigenen Lager mit unseren eigenen Mitarbeitern – ohne Fullfillment Dienstleister und Subunternehmer. Jedes Produkt wird sorgsam von einem unserer Mitarbeiter kommissioniert und versandfertig gemacht. Wir versuchen jede Bestellung spätestens einen Tag nach Bestelleingang auf den Versandweg zu bringen. Nach Übergabe an unseren Versanddienstleister erhältst du von uns eine Sendungsnummer zur Verfolgung deines Pakets."
Die Qualität unserer Leuchten und Zubehörprodukte wird stetig verbessert. An LED-Platinen, Gehäuse, Treiber und weiteren Bauteile wird ein immer höherer Qualitätsstandard umgesetzt. Dennoch kann es immer vorkommen, dass ein Produkt z. B. nicht einwandfrei verarbeitet ist und der Schaden erst Jahre nach der Installation der Leuchte zum Vorschein kommt. Oder die LED-Platine gibt schon früher als gedacht Ihren Geist auf. Mit unseren Garantie Paketen können Sie Ihr erworbenes Produkt mit einer einmaligen Zahlung umfassend absichern. Die gesetzliche Gewährleistung bleibt von unserer freiwilligen Herstellergarantie im Rahmen unserer Garantie Pakete unberührt
MEHR ERFAHREN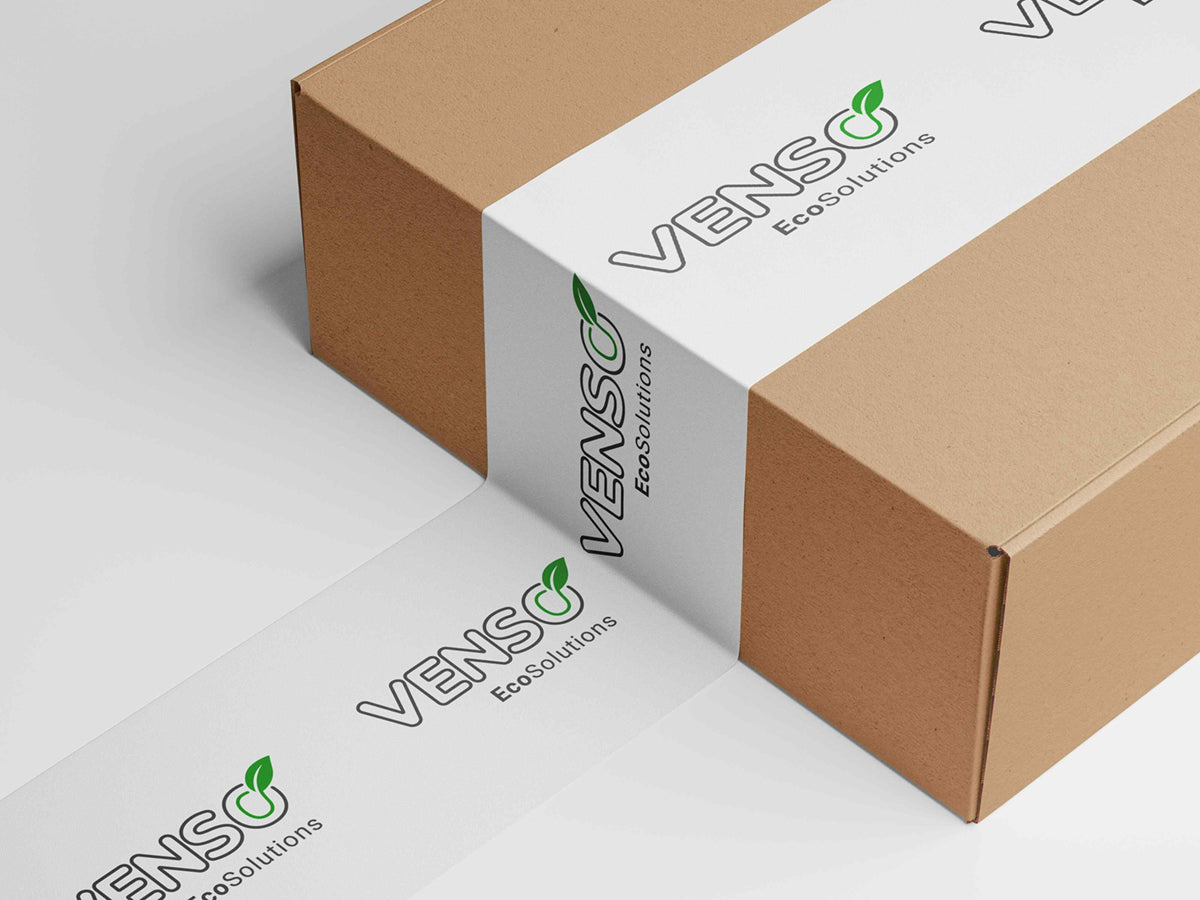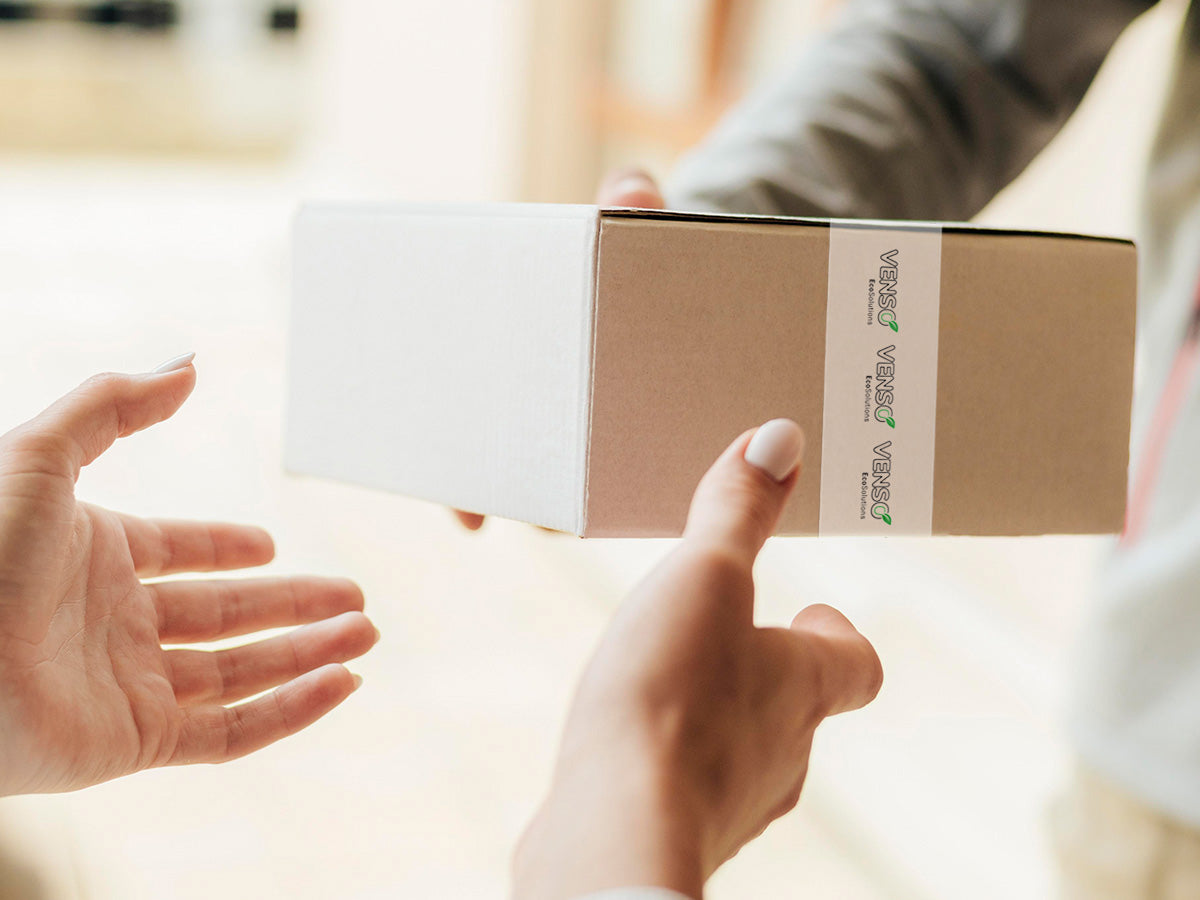 KUNDENFEEDBACK



Wir haben bei Venso nun schon zwei mal bestellt. Bei der zweiten Bestellung kam ein Missverständnis auf. Der Vertriebsleiter Florian Siegel kümmerte sich um meine zweite Bestellung sehr gut. Er war für uns mehr da, als es hätte sein müssen. Daher gibt es alleine für den super Service schon 5-Sterne.

Der Kontakt war sehr nett und freundlich. Die Pflanzenlampen sind einwandfrei und machen bei uns ein gutes Bild. Bei Fragen bekommt man eine ausführliche Antwort. Immer wieder gerne.

Fazit: Wir können Venso sehr empfehlen!

Karl Fellner
Habe 2 Grow Light und 3 SunLite Lampen von Venso/Parus, Preis-Leistung sehr gut, einzigartiges ansprechendes Design und schönes Licht, meinen Exoten geht es sehr gut.
Angenehmer Kundenkontakt, zügige Lieferung, gut und verpackt.

Andreas H.
Hervorragende Pflanzenbeleuchtung sowohl für den privaten, als auch für den gewerblichen Bereich (Raumbegrünung, Pflanzenproduktion). Qualität und Preis-/Leistung stimmen hier. Sehr gute Beratung und schnelle Auftragsabwicklung. Ich habe schon sehr viele Produkte verglichen und mit den LED Leuchten von VENSO wachsen die Pflanzen sehr vital + gesund .

Eric Christmann
Eine so ausgesprochen gute Beratung über das Internet habe ich bisher wirklich selten erhalten. Die Ware ist zudem auch gut.

Dominik Be.
Gute Produkte. falls es doch Probleme gibt guter und kulanter support!

Chris W.